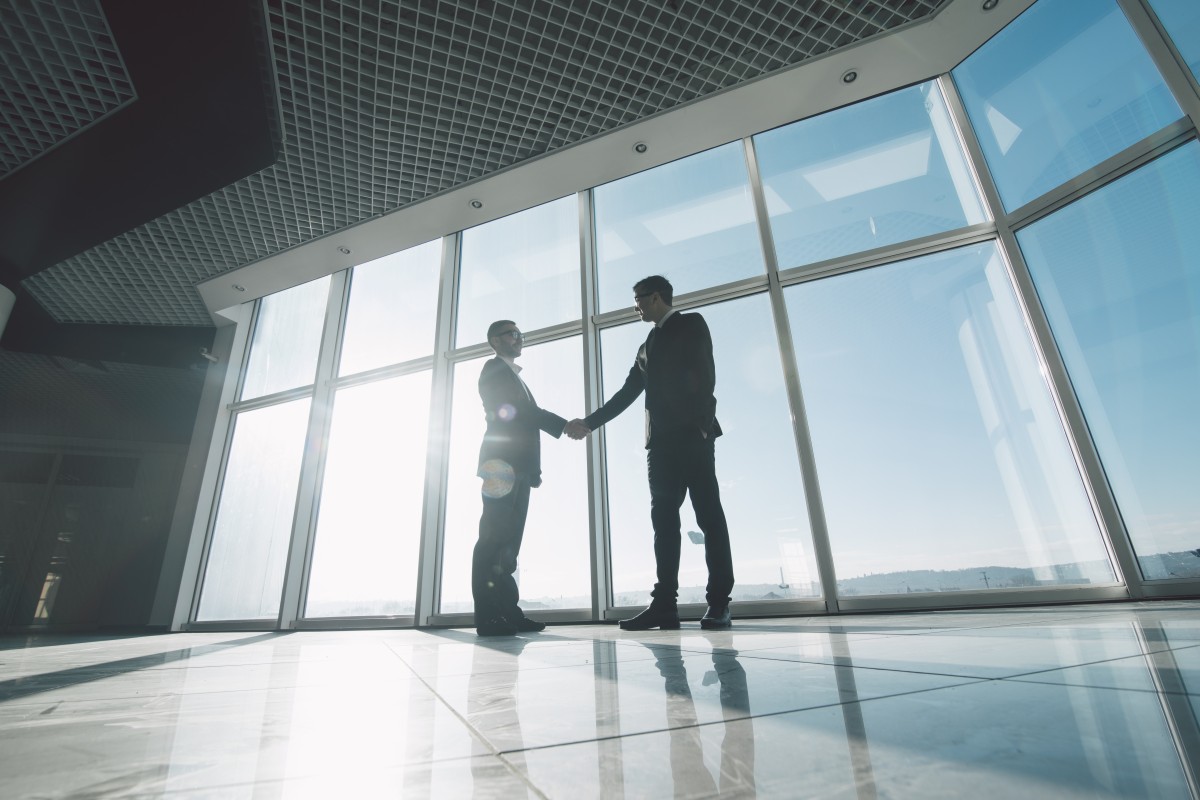 It may be a bit of a cliche, but life really is about choices. The choices you make today, as a financial advisor, especially those related to your career, can help put you in a position for career growth and success later. Among those decisions, choosing the right financial services firm for you is one of the most important. From mentorship and professional development to administrative support and values alignment, choosing the right firm can have a significant impact on your trajectory, regardless of where you are on your career path.
Quick Links
Types of Financial Services Institutions
There are a wide variety of options available to you in your financial advising career, from services to institutions. Identifying and researching those options will be important to helping you make the choices you need to make. For example, some institutions may lock you into a career path when you'd like more flexibility. Similarly, you may know the niche that interests you and so joining with that institution can help you learn as you grow and build valuable experience. Institutional options for financial services and financial advisors include:

1. Banks
In addition to holding assets and offering loans, banks also offer financial services including: financial advising, wealth management, mutual funds and investments, and treasury debts. Banks offer a bit more flexibility and agility as well as, potentially, a better work/life balance for those who deem that important. Banks are a great place to start your career as a Financial Advisor or a great 2nd home after realizing that your natural network of individuals will not be enough to sustain your career. Banks are also a great resource for leads, as they allow you, as an advisor, to work with any and all of their deposit and credit customers.

Depending on the type of bank, whether a bulge bracket bank or small regional bank, you will have several options to utilize your securities licensing and in many cases, banks will even sponsor and train you to get licensed. As someone who is newly licensed, you'll most likely start as a licensed banker, helping clients make important financial decisions regarding: mortgages, personal lines of credit, credit cards, auto loans, and occasionally commercial credit. Additionally, you may assist with these areas of personal finance: checking, savings, CD's, treasury notes, and money market accounts.

Starting as a personal banker is a great way to earn a salary and learn about the industry. You will, however, not be allowed to give financial advice around investments because a clear line of delineation between FDIC insured depository accounts and SIPC insured fluctuating investment accounts must be established. So, if you enjoy the financial markets and the conversations around investments more, then the role of a Bank Financial Advisor is a great place to be.

As a bank advisor, you will advise on all areas of personal finance ranging from non-qualified taxable investment accounts utilizing investment products like mutual funds, REITS, Separately Managed Accounts (commonly referred to advisory accounts or SMA's), fixed annuities, variable annuities, and, depending on the specific institution, you may also advise on securities-based lending, unified managed accounts and much more. Banks allow you to do financial planning, but most do not allow you to charge your end client for those services, but we'll get into this more in a bit.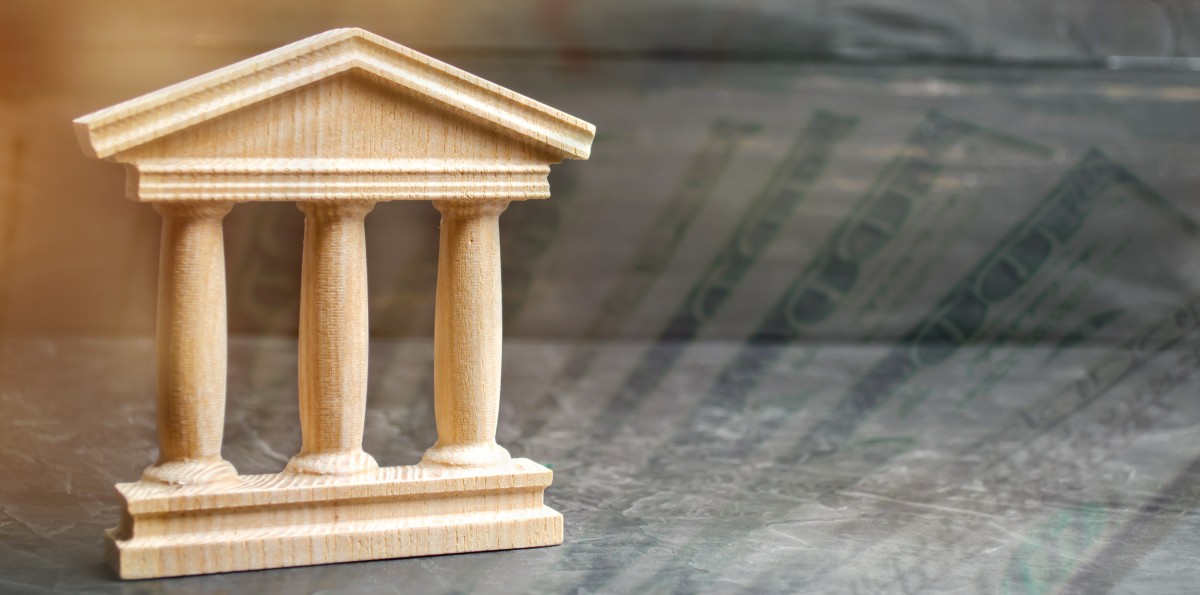 2. Investment Banks
Unlike their commercial counterparts, investment banks don't work with individual customers. Instead, these banks focus on companies and institutions looking to make large investments. For those who are willing to invest significant time in their careers and thrive on competition, investment banking may be a good option.

As a career path, investment banking can be very lucrative, but like the old adage, nothing good comes easy. As an investment banker, expect 3-5 years of heavy analytic work, long hours and a decent wage. Once you cut your teeth in this world, you'll have a decision to make in year 3-5, regarding which side of the house you want to be on– the "quant" (analytic) side or the client facing (relationship) side.

If the analytic side is your style you will want to pursue the CFA designation, roll up your sleeves, and dust off your excel macro skills as you'll be doing a lot of work in that area. If you are wired to be a financial advisor then the relationship side of investment banking is for you. You will advise institutions, and some large private families, on where to park their cash for the best yield while they wait to invest (usually in another business venture), which IPO they should get involved in, design personal investment portfolios, create hedging strategies, and so much more. It's worth noting that, in this world, you do not own any of the relationships, those are owned by the institution, and you are typically paid a salary and bonus.

3. Insurance Companies
Financial advisors working for insurance companies are working almost solely in an insurance tilted advisory role. They help clients plan for their futures (including retirement) and help assess financial needs while also limiting their risks. The risk mitigation component of an insurance company advisor is heavily tilted towards needs analysis and life insurance utilization to cover those needs. Typically, the investment solutions for an insurance company financial advisor are limited from an investment perspective, but contain a more robust offering on the insurance side than is typically seen among the other types of institutions on this list. Again, this option is great for those who love working with people and numbers, analyzing strategies, but would rather steer clear of pure investment advisory careers, which takes more time to build and oftentimes does not include insurance as an investment vehicle.

4. Brokerage Firms
The role of a financial advisor is, pretty simply put, to offer financial advice on a variety of financial decisions. However, advisors working at a brokerage are enabled to make stock purchases and investments for their clients on what is referred to as a transactional basis; often times doing so in a discretionary manner. ~ Brokerages, like banks, often have a set list of products and services, as well as preferred funds, stocks, and alternative investments and operate in the minimum industry requirement of the suitability standard for their investment recommendations. They will often expect buy-in of existing corporate culture so finding a good match here is vital.

Brokerages can be further divided by who provides oversight for products, services, and registration with the Security and Exchange Commission (SEC) as well as The Financial Industry Regulatory Authority (FINRA).

5. Financial Planning Firms
Financial planning firms hire financial advisors to work in a, predominantly, advisory role. Whether it's budgeting, investments, insurance, or other financial service tools and decisions, financial planners look for ways to help their clients best utilize their resources. Planning firms focus on generating their revenue from a fee-only planning model that moves away from the transactional model employed by wires and banks..

6. CPA Firms
Accounting firms may hire financial advisors to assist their customers in making financial decisions, especially as they might impact everything from income tax to capital gains. Again, much like other non-brokerage firms, financial advisors employed by CPA firms act primarily in advising roles.

7. RIA Firms
Registered Investment Advisor Firms refer to their financial advisors as Investment Advisor Representatives (IAR) and typically require less stringent licensing requirements. RIAs use a variety of custodians to assist with managing the investments and are held to the fiduciary standard for investment advice, as a result they are only required to register with the SEC and their local state.

As is clear, there are a wide variety of institutional options for financial advisors, and where you choose likely depends on the type of role you'd like to have, how much freedom or control you'd like, your intended trajectory or career path, and more. Talking to a mentor or a financial advisor agent may provide you with a good deal more information on the right choice for you, your life, and your career.
Types of Financial Advisors
As with institutions, there's a wide variety of roles financial advisors play, along with a varied list of job titles and expectations. It's worth understanding what those roles and titles are and how they can shape your career as well as the institutions you would be working with. For some of the titles and roles, individuals will need to complete rigorous training programs and pass certified exams. Some of these roles are held to higher ethical standards as well and those requirements may impact the choices you make as you define your own goals.

1. Broker-dealers and Brokers
As a broker, the primary goal is to sell stocks, bonds, and mutual funds. While financial advisors are required to adhere to fiduciary standards, the same is not true of brokers. An advisor is required to look for what's best for the client's needs, brokers look for sale eligibility over client fit and may, sometimes, choose what is better for the brokerage than for the client.

A broker can buy and sell securities for their clients. The Broker-Dealer, in contrast, can complete those same transactions for both the client and for the firm that employs them.

2. Investment Advisors
Technically, Investment Advisor is a legal term from the SEC as this type of advisor must be registered with them to buy and sell securities. Investment advisors provide both advice and, as long as they are registered with FINRA, buy and sell securities as well.

3. Certified Financial Planner
Certified Financial Planners (CFP) are financial advisors who have gone on to complete certification from the CFP board. Much like financial advisors, they are required to adhere to fiduciary standards and are held to a fairly high ethical standard regarding the advice they provide to clients. While other advisors can offer financial planning advice and CFPs can offer other financial advice, CFP is a designated term for those who are certified.

4. Financial Consultant
Anyone can label themselves a financial consultant so caveat emptor. However, those who are Chartered Financial Consultants (ChFC) have undergone training similar to that of CFPs. ChFC's are also held to the fiduciary standards and must follow The American College's code of ethics.


5. Portfolio, Investment, or Asset Manager
These financial services professionals deal solely with investment portfolios. If they offer other financial or investment advice, they should also be registered as investment advisors.

6. Wealth Advisors/Wealth Management


Wealth managers or advisors offer a full suite of services including investment and portfolio management as well as financial planning. Typically, individuals with this title deal with wealthier clients and investments or portfolio minimums of one million dollars.

7. Financial Advisor
This is a bit of a catch-all title and role. Financial advisors can offer not just planning advice and investment strategies, but also recommend specific products and or securities to invest in based on a client's goals and needs.



Given the wide range of roles and responsibilities for financial advisors and the varied institutions that employ them, it's important to do some research and planning of your own as you look at your career.

What Do You Want from Your Financial Advising Career
One of the best places to start, for any career but especially for financial advisors, given the challenges and expectations of some roles, is to know what you want from your career. Many people enter the field with eyes on the prize of high earnings potential in a high growth industry.

While high earnings are certainly attractive, there are other factors to consider and, depending on what you're looking for, may be considered benefits or challenges.

Client Contact
There is a lot of relationship-building in financial planning and advising. It takes a good listener and someone who enjoys helping other people. You'll need to be a clear communicator who's willing to reach out to new people and have, sometimes, hard conversations.

Work Hour Flexibility
Initially, financial advising careers require advisors to be on the clock, prospecting, communicating, building relationships, researching, and more. However, as your career advances and you've built a solid client base, you'll likely have more flexibility when it comes to scheduling.

Finding Your Niche
Whether becoming a breakaway advisor or finding a firm that's the right fit, there are few things nicer than finding your niche. Whether it's working with a specific population or with a certain investment strategy or philosophy. If this is important to you, the right fit becomes even more important.

Stress Level
Depending on the path you take, the institution you work with, stress levels can be high. When it comes to investments and wealth management, the competition can be intense and fierce. If having a solid work-life balance is crucial for your happiness, some of the more intense and competitive career paths could prove challenging. Further, when it comes to going out and getting new clients, pressure can be significant.

While all of these are factors you'll need to consider, much like any other relationship, your relationship with your firm or RIA can be vital to how you feel about your career and its prospects. Many people enter the career with eyes on being able to help people be successful in an arena where many struggle as well as the high earning potential. Being able to focus on those two aspects requires finding the right financial services home. As you would recommend a client shop around to find the right fit, as an advisor you should too.

As with any other job, if you're not aligned with whom you work, not supported, and don't feel heard, then it's likely not a good fit. In contrast, when all of those pieces fall into place, financial advising can be among the most fulfilling careers out there, personally and professionally.
How to Find the Right Financial Services Firm for You
When it comes to making the decisions that impact your life, you don't want to take them easily or make them quickly. It takes time and investment, but it should be a game of trial and error. At FA Match, we take the guesswork out of the picture. We also take the time and investment because we work with you to find the best fit.

Our experience in the financial services industry, our expertise in recruiting, and our proprietary Advisor Match Platform mean we take your wants, your needs, your experience, and apply them to your career. We search the firms, banks, OSJ's, RIAs, and wirehouses to find the best fit and then we help you through the rest of the process, from negotiation to transition.

If you're ready to take the next step in your career and find the best fit for your goals, then it's time to get out of your career what you put into it. Get in touch with the FA Match team today to see how we can help you find the right firm.