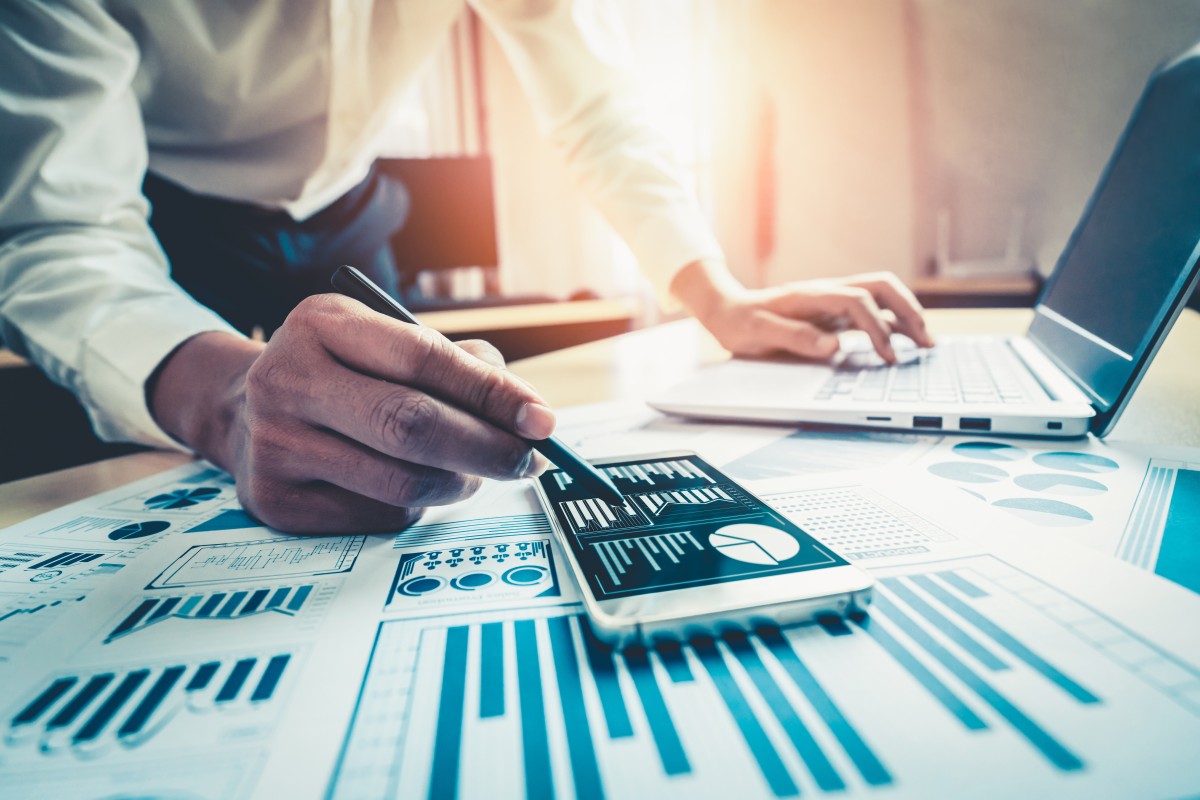 From microwave ovens to smartphones, technology is designed to make our lives easier, or at least simplify common tasks like communication. Unfortunately, many firms have been slow to adopt technology, favoring the tried and true methods of prospecting, networking, communicating, and forecasting. However, as many advisors are starting to learn, and as many financial advisors who grew up with technology being second nature already know, how applications and software for investment advisors can revolutionize your service is significant.

As advisors, we spend a lot of time talking about financial advice, but we all know there are two sides to the business, the client-side and the business side. Often, being successful comes with the ability to balance both, and technological tools are a fantastic way to do that, even making up for weaknesses in an individual skill set.

Still, with so many options out there, how do you know what to choose? Is there software designed with financial services in mind? How are other advisors able to leverage such software? Understanding what's available and how to use it can change your business and simplify quite a few tasks, freeing up time to continue building both client relationships and portfolios.

Quick Links

What is Technology for Financial Advisors?
When microwave ovens first appeared, they were an instant (pardon the pun) hit. Why? Because they enabled working mothers, in particular, to find time to do it all. This example is perfect because even research suggests that non-working mothers were slow to adopt because they didn't see the need for a time-saver and now? Microwaves are ubiquitous.

Financial advisors are similar when it comes to technology. Many don't think they need the help and don't see the advantage. However, nearly every facet of an advisor's job would benefit from including technology. In fact, advisors would benefit from some, if not all, of the following tech tools:

CRM- Client Relationship Management tools are a must-have. From managing client and prospect contact info to the kind of personal details that help you close a sale or build closer relationships (like birthdays and more) CRM software is essential and most advisors can't live without it.

Prospecting- This will likely be a part of both your CRM and your web tools and, to be honest, looking for a way to keep these all connected is your best bet. For example, on your website, you'll want to make sure you've got some kind of email capture form that feeds into your CRM. Additionally, a comprehensive CRM

Market Intelligence/Research Tools- A good part of a financial advisor's role is paying attention to the market and economy to understand and predict the best ways to protect or grow your clients' assets. However, data collection and analysis is incredibly time-consuming, and when balancing your other roles, something will likely need to take a backseat. To prevent that, one of the best tools you can use is a program or application that gathers and analyzes data for you, enabling you to identify patterns and trends while still allocating time to other aspects of the job.
Portfolio Assessment/Risk Analysis- As advisors, one of the first things we talk to our clients about is risk tolerance and financial goals. Balancing the two is essential. To assist you in finding that balance, risk assessment and portfolio management tools, utilizing artificial intelligence (AI), can do the job often better and faster.
Communication - As an umbrella category, communication tools are essential to helping you stay in contact with your clients, move prospective clients through your funnel, and in general, send out updates and provide information your clients need. Communication tools include automated email applications, social media posting tools, and your website. Creating, nurturing, and maintaining relationships is a key element of your job. While your CRM tool should assist with some of this, ensuring that you have automated communications can free up valuable time.
Online Scheduling- With a simple button click, your prospective customers can set up an appointment to talk with you without a back and forth across email or having to pick up a phone. It may not seem like much, but simplifying this process can make a world of difference. Again, you may have other tools that have integrations enabling this feature, but if not, getting yourself a standalone application to integrate on your own is vital.

Top Tech Tools for Financial Advisors
If you're looking for ways to free up time, save effort, simplify tasks, improve your services, and thus your relationship with your clients, you'll want to consider some of the tech tools we've discussed. There are a lot of options out there and the best way to know if something will work for you and provide the functionality you, specifically, need, is to dig a little deeper into some of these tools. However, there are a few we think are worth checking out.
CRM/Prospecting
When it comes to client relationship management tools, you're ideally looking for a few things. Something that offers all the functionality you need which may include, a basic address book/contact database, email management or automation, prospecting or sales funnel tools, and relationship management workflows or communication tools. A few popular CRMs for financial advisors include:
Financial Planning Tools
Financial planning software facilitates the advisor's job by helping them create and streamline goals for their clients, allowing them to grow and adapt based on a client's specific needs. Additionally, there are client facing tools that create educational and oversight tools for your client that can enhance communication and relationship building.
Market Intelligence/Research Tools
Being able to spot trends and patterns and predict where markets and the economy are headed is likely one of the primary reasons your clients have hired a financial advisor. They're relying on your expertise and understanding of those trends to help make the decisions to improve their financial standing. AI has grown significantly in this arena and can help you make those predictions.
Trading Applications
Trading software and tools are, more often than not, integrated into other essential software services and applications due to their importance. Since many of these tools function together, many of the applications offer multiple business critical functions, especially rebalancing tools.
Portfolio Assessment/Risk Analysis
Much like market intelligence, clients are also expecting financial advisors and wealth managers to be able to effectively assess their portfolio and how effective it will be at helping them meet or achieve their short and long-term financial goals. Also similarly, both tasks can take a considerable amount of time (and are related), so finding ways to simplify the task and leverage AI to your advantage is key.
Accounting Systems and Business Services and Tools
Especially for independent advisors, tools and software that help on the administrative side are invaluable. They're timesaving, first and foremost, but help you stay on top of everything from billing to document management and onboarding/offboarding new team members. Additionally, you'll want help with compliance as well as legal support.
Communication Tools
From the start of your career, client communication has likely, hopefully, been stressed as essential to client retention and relationship building. Like other activities, regular communication can be time-consuming, but so is navigating complex communication applications. What most advisors need is a simple way to send out segmented email communications, allowing more personal communications to be written as needed.
Online Scheduler
Never underestimate how asking someone to pick up a phone or engage in e-mail back and forth might create friction, or prevent them from reaching out at all. The best tactic to avoid this is to make scheduling easier for site visitors and prospective clients. Some websites or CRMs may have these tools built right in, but for those that don't look for a tool to integrate into your website is invaluable.
Learning to leverage financial advising technology for your career is crucial to your success. Whether it's helping you find time to build the relationships that lead to business growth or the tools to help your clients achieve financial success, technology can both enable and facilitate both. It's also one of the reasons we started FA Match
One of the essential elements of your success is finding the right fit, the right firm, to build the career you want. We leverage technology to help you do just that. If you're ready to explore your options, to use our technology and our expertise to change your career, get in touch with our team today.