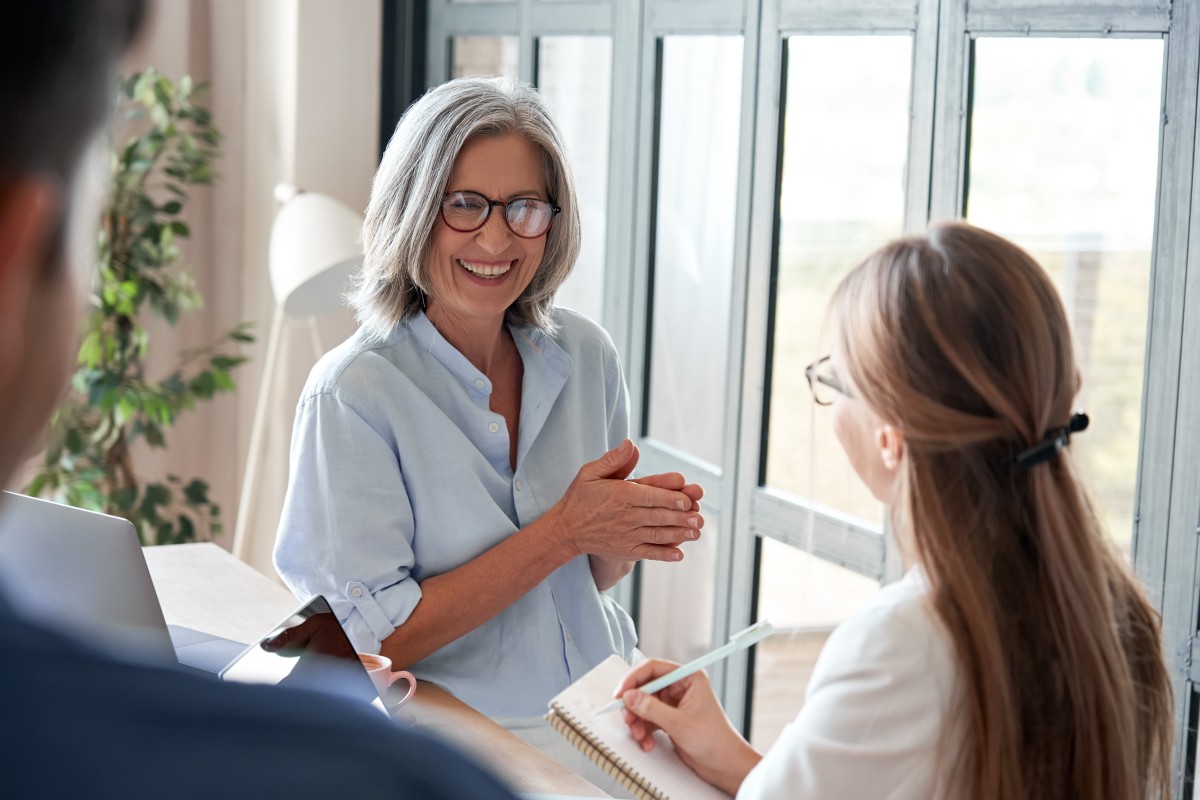 "If you cannot see where you are going, ask someone who has been there before."- J Loren Norris

There are few fields, few industries, few jobs, for which a mentor is unnecessary. Certainly, some of the value of a mentor is having someone with experience to ask for advice, who has walked the same or a similar path, and who can help you avoid pitfalls. However, they are also a sounding board, a guide, a motivator, a developer, a confidante, a network connection, and more. For financial advisors, a mentor can provide practical career advice; assist in skill-building and networking; provide education about markets, strategies, and investments; share management or client communication tips; and, in general, offer advice on professional development.
For financial advisors, career evolution and growth can be a bit easier with a mentor in place. In fact, being unable to find a mentor is one reason advisors give for leaving a firm. With such an important person potentially playing such a key role in one's career, knowing who to select and how to find them is essential.

Quick Links

What to Look for in a Mentor
5 Tips to Finding Your Financial Advisor Mentor
Why Financial Advisors Want or Need Mentors
Why Financial Advisors Want or Need Mentors
As we mentioned, there are very few careers where a mentor isn't useful. For financial advisors, it's more than useful, it's pivotal, especially in early career. However, that doesn't mean a mentor should be discarded once you hit mid-career (though you want someone who can grow with you). It also means you shouldn't stop searching for one if you haven't found one yet. It's never too late, especially given the value of what a good mentor can offer.

Advisors with mentors are more likely to:
Create, track, and achieve career goals
Understand skills and knowledge needed for success
Create plans to continue education and skill-building
Understand career strategies and paths as well as opportunities and options
Adopt and learn on-the-job skills and gain insider knowledge
Develop confidence in their role and with their clients
It's also worth noting that the benefits of mentorship go beyond the mentor and mentee. More specifically, firms or businesses that create mentorship programs experience better retention, greater productivity, and improved onboarding processes.

Mentors themselves have plenty to gain as well. Mentoring a younger financial advisor or someone new to the career can deepen a mentor's own knowledge, improve communication skills that can be valuable with clients, improve leadership skills, strengthen connections to and within the industry, and provide fulfillment and personal growth.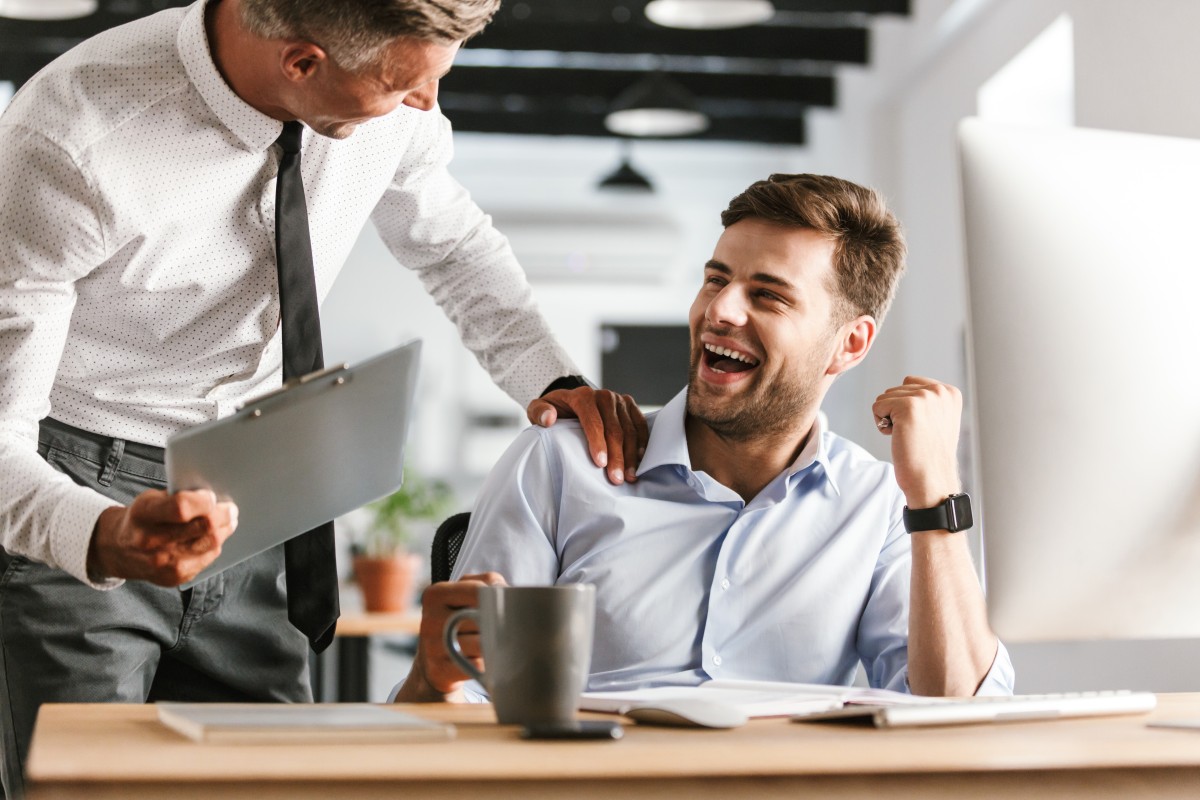 What to Look for in a Mentor
When we consider the benefits of mentorship, it, thankfully, becomes a bit clearer what financial advisors should be looking for when seeking a mentor. However, it's really important to understand that mentor/mentee relationships are like any other relationship, they are particular to the people involved and finding a good fit is essential.
For that reason, in addition to choosing a mentor with a specific skill set, you want to choose someone with whom you want to work and with whom you are able to work. You may have the ideal person in mind, but if it's not a good interpersonal relationship fit, it likely won't work in the long run. We suggest starting with your network. Whether it's colleagues, co-workers, supervisors, or part of your larger network, choosing someone you know, have met, and hopefully worked with can help create a stronger connection.

More specifically, some things to consider when searching for your mentor include:

1. An individual with considerable experience and industry knowledge. Ideally, find someone who has expertise in the niche you hope to explore (investments, financial planning, estate planning, etc.). Further, you want someone who has successfully navigated their career, perhaps following a path you'd like to emulate. The goal here is to find someone who can both educate and guide you to successes similar to theirs.
2. Someone who is ready, willing, and eager. A reluctant mentor who is tough to nail down, contact, or non-responsive will not be helpful. As with any relationship, this one is also an investment so you want a mentor who is ready and willing to be an active participant, communicate freely, and is looking to help and help you grow. Mentoring is not and should not be a one-way street, so find a mentor who understands there is much to gain from the relationship.
3. A person with excellent communication skills. Communication is about more than responsivity and more than being able to deliver information. While it includes those, you also want to find someone who is a capable, empathetic, and good listener. Good mentors listen to your needs and provide constructive feedback, well-considered responses, and can be both direct and clear with you. Your financial advisor mentor may not always be a beacon of positivity, so knowing you can trust someone to deliver difficult news, tough feedback, and realistic viewpoints is invaluable. Look for someone who can communicate well, through the entire communication cycle, and tell you what you need to hear, not always what you want to hear; there's true value in that.
5 Tips to Finding Your Financial Advisor Mentor
It's great to know who we might be looking for when it comes to a mentor, but it can still feel a bit like a needle in a haystack. You might have a large network or work for a big firm making the mentor pool quite large, so how do you stay afloat long enough to find someone who can teach you to swim in an even larger pool? Consider these tips to finding the right mentor for your financial advising career.
1. Start with yourself
Wait..we though this was about finding someone else! The truth of it is, how will you know what the right fit is if you don't know what it is you want to do or what your own career goals are. Without first defining your vision for your financial advising future, it's hard to find the right fit. Define your goals. Identify the niches you are interested in. Consider your strengths and weaknesses. Once you have defined where you want to be and the skills you need to develop, it's easier to narrow down your choices to someone who can help.
2. Consider people you admire, not just those you'd like to emulate
There's an opportunity here for you, and for your mentor, to entertain different viewpoints, perspectives, and experiences. For that reason, you may want to seek out someone who is, at least in some ways, different from you. It's reflexive for a lot of us to seek out people who are like us, but we may grow more from those who are dissimilar, at least in a few ways!
3. Understand the relationship and what you want and need from it
One of the things that can sink a potentially great financial advising mentor relationship is expecting too much and not being clear with one another about expectations. A mentor's job is not to secure promotions for you, or find you clients, but to help you grow in your career and in your field. They can't do that work for you. Start there.

Once you understand what they can and will do for you, be clear about what it is you want and need from this mentor. Hopefully, you will have done your due diligence and identified an individual who is knowledgeable about or experienced with the areas you'd like to focus on. For example, if client communication and relationships are an area of weakness, be clear with your mentor that that's an area in which you are seeking their advice and expertise.
4. Don't be afraid to reach outside your network
If you're seeking, but not finding, don't be afraid to let colleagues, co-workers, or superiors know that you're seeking a mentor. Not only might this help you expand your network, but it might also might help you find new perspectives (see #2). Expanding both your network and vision can be incredibly helpful in aiding your career growth.
Further, those who know you may be able to make a great match based on your needs and the skills or expertise of their friend or colleague.
5. Be prepared to adjust, adapt, and evolve
A few things to consider here, but let's start with your willingness to accept feedback and be flexible with receiving it. Your mentor may push your boundaries, but if you've selected the right person, it will be in ways that with enable your growth and success.
You may also need to adjust and adapt to your mentor. Again, this is a relationship and isn't always going to be about your needs. Your mentor may need you to be flexible and may need your help at times as well. Be adaptable so you can both get the most out of the relationship.
Finally, be prepared to evolve and grow. That means the mentor who served you early in your career may not be the best fit for you once you've met some career goals. You should continually re-evaluate number one from this list. What are your goals? What are your needs? Asking whether your current mentor still meets your needs is part of the process, as is having that discussion and communicating those needs to them.
Finding an advisor mentor is one the most important parts of your career. Not only can they provide guidance, but they can help you develop the skills and strategies to ensure not just your success but your clients as well. While you may need to repeat the process more than once in your career, understanding how to get the process started and what to consider in your search is key. Your advisor shouldn't be just anyone with more experience.
If you're seeking more than a new mentor and wondering what other opportunities are out there for you in the financial advising world, get in touch with the FA Match team today. We've got the experience and expertise to help guide you along the way, and help you find the right fit for your career or your team.