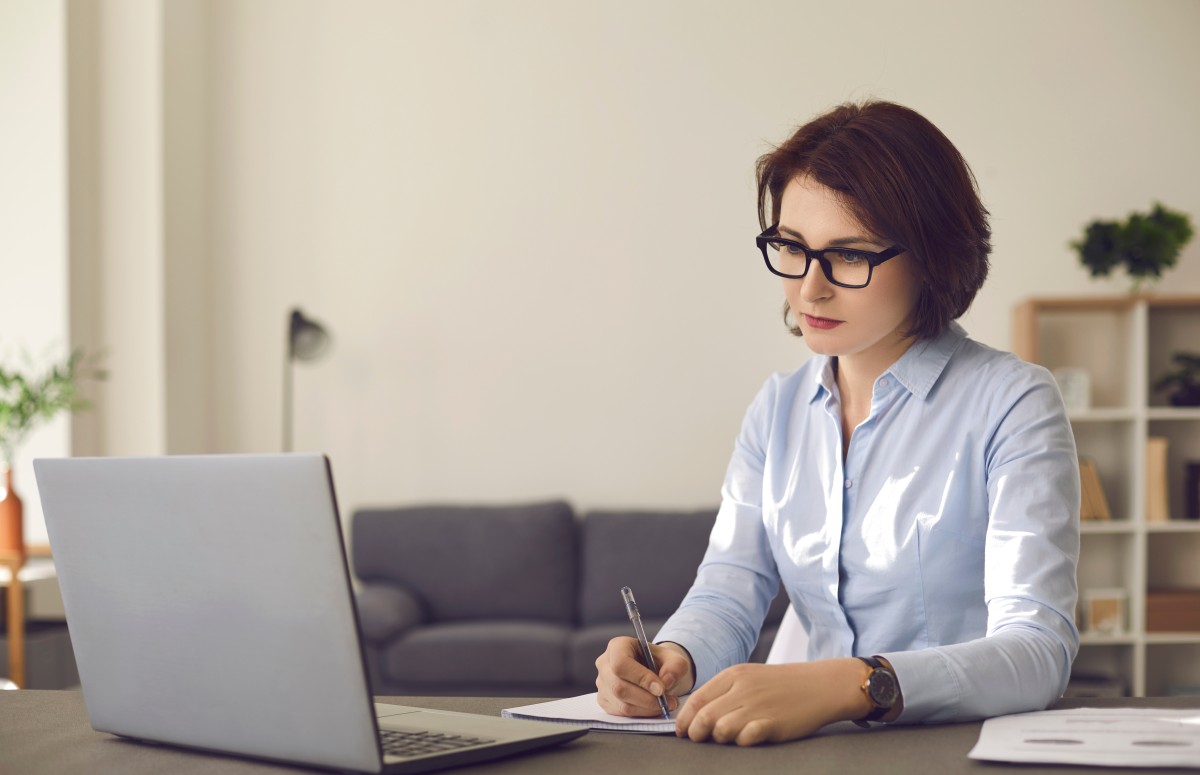 We live in a world that's constantly changing and evolving, on both micro and macro levels. And, if you've been a financial advisor for any length of time, then you know how the financial industry can change rapidly. Whether it's changes in regulations and compliance or the introduction of new services, investment avenues or markets, keeping up is not just vital to you, but also to your clients. Continuing education opportunities can help you not just prepare for, but in some cases predict, changes ahead, specifically ones that may impact your clients' financial futures.

Quick Links
What is Continuing Education for Financial Advisors?
Continuing education is ongoing professional education through, typically, FINRA approved programs or authorized educational organizations designed specifically for certain licenses or certifications. For example, financial advisors who are also Certified Financial Planners (CFP), are required to complete continuing education credits. More specifically, CFPs are required to take 30 hours of continuing education over a 2-year reporting period.

Coursework is typically tailored for specific licenses, certifications, and situations. However, there are other continuing education opportunities that may advance your career by improving skill sets These opportunities may not necessarily be tied to programs provided by professional or industry related organizations or associations.
What Degrees and Certifications Does a Financial Advisor Need?
The simple answer is, it depends. In terms of degrees, financial advisors might have a degree in any field because later training will focus on the knowledge and industry specific information they will need moving forward. However, many advisors have degrees in business, finance, economics, and other majors that are closely aligned with the services they'll provide to clients.

As for financial advisor specific training and certifications, those can vary as well. For example, if you are currently an advisor and are hoping to break away and form an RIA, you'll want to take the Series 65 Exam or the Investment Advisors Law Exam, both administered by FINRA.
Further, the National Association of Personal Financial Advisors (NAPFA) strongly suggests having the necessary certifications to meet the needs of your business and your clients. These can include one or more of the following:
Certified Financial Planner (CFP)
Chartered Financial Consultant (ChFC)
Chartered Financial Analyst (CFA)
Personal Financial Specialist (PFS)
Again, certifications will depend largely upon your career goals and any niches you hope to work within.
Why Continuing Education is Important for Financial Advisors
As mentioned above, the financial world is constantly changing, from compliance and regulations to market shifts and economic disruptions that can impact the entire industry as well as your clients. For that reason alone, staying up to date with industry trends and information is a vital part of your duty to your clients and business. The more information you have, the better advice you can offer. In turn, your clients will value your expertise and trust your guidance.

Additionally, as part of certifications or licenses, you may be required by law (or a firm) to take advantage of training and learning opportunities. Often, continuing education is designed to help you bolster hard skills or firm up industry knowledge so you can provide better service.
How to Keep Up with Continuing Education for Financial Advisors
There are really two factors to consider when it comes to "keeping up" with continuing education. The first factor is knowing what you need to legally complete in order to stay up-to-date on licenses, certifications, or affiliations. The second factor is identifying areas where you, individually, may want to pursue opportunities that allow you to skill build outside of the financial services realm.
FINRA Requirements
Once you have completed your initial licensing and certifications, FINRA, the Financial Industry Regulatory Authority, requires that advisors and firms keep up-to-date on industry rules and regulations as well as industry best practices to ensure adherence to fiduciary standards and duties. More specifically, advisors must complete a "computer-based training session within 120 days of the second anniversary of their initial registration date, and every three years thereafter."

FINRA also requires a Firm Element which requires broker-dealers to create training programs, ensuring their registered brokers are up to date on industry needs and firm specific products. Again, the goal here is to ensure financial advisors are providing the best information to their clients.

Finally, FINRA requires individuals registered as investment advisor representative may be required to complete additional continuing education in 2022 and moving forward.
CFP Board
Individuals who are Certified Financial Planners (CFP) are required to complete a total of 30 hours of continuing education (CE) every 2 years. Further, they specify what kind of education you must complete:
2 hours of CFP Board approved Ethics CE
28 hours covering 1 or more of CFP Board's Principal Topics
NAFPA Affiliation
The National Association of Personal Financial Advisors has continuing education requirements for financial advisors who choose to be affiliated with the organization. Their requirements are fairly detailed depending on where an advisor is in his or her affiliation with the organization and what course work has been completed.

These are the legal continuing education requirements set forth by the bodies that govern financial services. However, financial advisors who are looking to further their career may want to find ways to firm up skills beyond the financial services realm.
Depending on your certifications, you may need to complete additional continuing education credits to maintain certification. Thankfully, most work can be done online.
Top Resources for Continuing Education
One of the top resources for continuing education in the financial advising world is the plethora of industry organizations. Often the coursework you complete will need to have been approved by FINRA and so choosing a national organization that directly serves the financial services industry is a great option.

Those organizations include:
Those will cover you for financial services, but when it comes to shoring up skills you'll need to be successful, including marketing, communications, management, and more, you'll want to explore additional resources that will fit your schedule. For that reason, you may want to explore continuing education opportunities through your local college, your alma mater, or through other colleges online programs.

For those who are looking for something less formal, and expensive, you may want to check out the following:
As you can imagine, one of the best things you can do for your career is make smart investments in your certifications and education, that means, for many, continuing education, whether it's required by a firm, an organization, or a governing body. Further, you may wish to consider education beyond what's required for your field and look at the skills that will also further your career.

And, if you're interested in discussing where your career can take you, get in touch with the FA Match team today. We're ready to help you find the team or firm you need to build the career or business you want. Let's invest in you and let's start today.