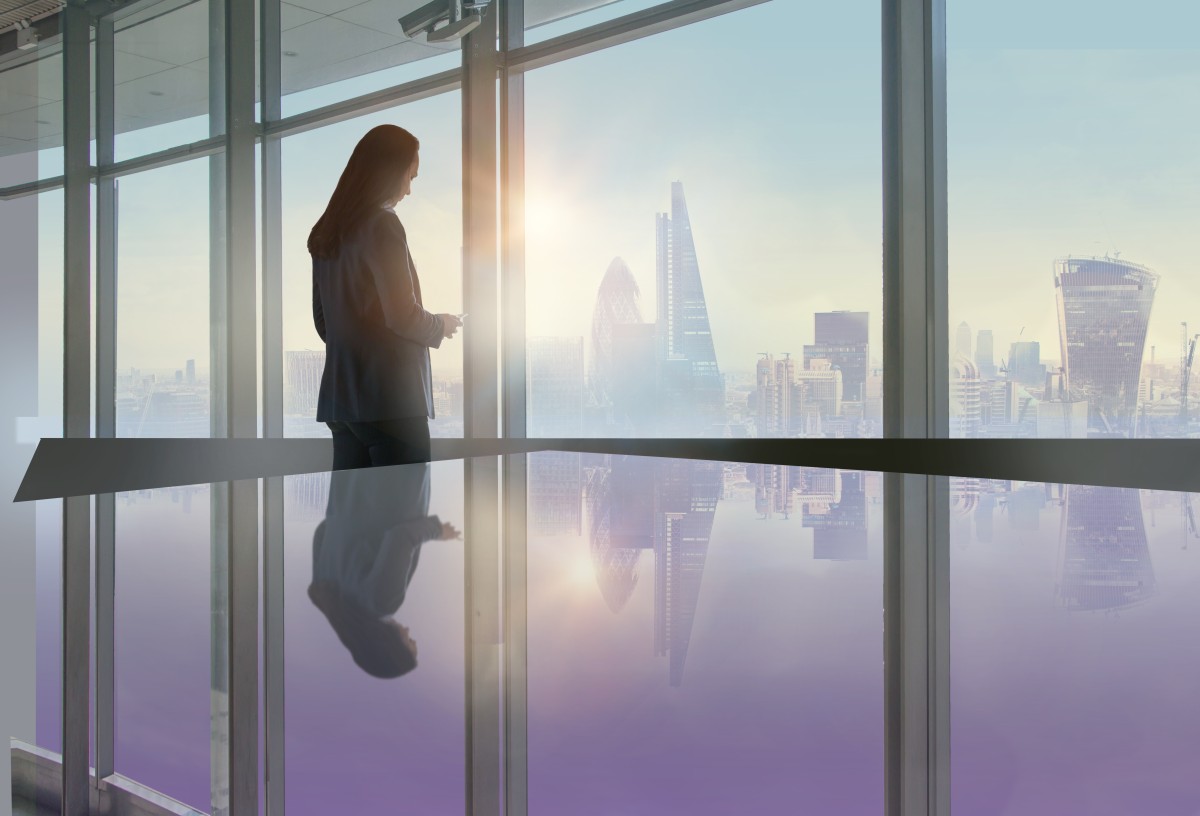 The Clash famously asked "Should I stay or should I go?" and there's little doubt that most of us have asked that question about any number of situations in our lives. However, it's not until verse three that we get to the heart of the matter and to the questions and concerns that many financial advisors find themselves asking about their careers. If the indecision is bugging you, and you've found yourself wondering exactly who you're supposed to be and those questions are borne of your position at a wirehouse firm, it may be time to revisit the pros and cons of sticking with your wirehouse.

Quick Links
What is a Wirehouse/What is a Wirehouse Advisor?
In the financial services industry, terminology is often interchangeable and some of it is based on systems or technology that existed as the industry took shape. Wirehouse is one of these terms. It refers to a time when financial brokers and dealers were all interconnected via the same "wire" so all members of a brokerage had access to financial information at the same time.

Now, more often, we call wirehouses captive broker-dealers which is limited to a small handful of these firms still in business due to consolidation or closure. A wirehouse advisor, therefore, refers to an investment or financial advisor who works for a broker-dealer.

What Options Does a Breakaway Advisor Have?
Breakaway advisors are, for one reason or another, looking to leave their wirehouse or broker-dealer and explore their other options. So what are the other options available to them?

Breakaway advisors can:
Join another wirehouse- For some, it may just be the wrong fit, the wrong firm. However, for many breakaway advisors, the appeal is working with a partner or small team where they can have a greater impact on their clients and the direction of the business itself.
Join an existing RIA- RIAs are Registered Investment Advisors and are, typically, individually owned, meaning they're not affiliated with larger wirehouse firms or broker-dealers.
Create their own RIA- Breakaway advisors may choose to start their own RIA rather than join a pre-existing one and truly go the independent route.
Why Advisors Stay With a Wirehouse: The Benefits
While many expected wirehouses to be struggling to find advisors, this hasn't exactly come to fruition. Clearly, this means there are still benefits for advisors to leverage from the more traditional route and relationship. Wirehouses, given the longevity of many of them, still provide some benefits to financial advisors and wealth managers.
Name recognition- For advisors who are just starting out, wirehouses are a great option for this reason alone. Before building a client base, a reputation, a portfolio, and demonstrated success, leveraging the name of one's firm lends one credibility and authority in a space that can be highly competitive.
Administration/Operational support- For some financial advisors, the focus is on financial markets, customer relationships, financial planning, and strategies rather than on the administration or operations of a business. Wirehouse firms take on those business needs for you, freeing up time and energy to focus on the aspects of the career that matter most to some advisors.
Client acquisition/prospecting help- Again, for individuals starting out or early in their careers, access to clients, particularly those with significant wealth or investments aren't easy to come by. Finding new clients can be one of the biggest challenges for new advisors and wirehouse firms have rosters of clients which you can access.


Client retention- As with acquisition,

client retention

takes time, effort, and energy. Wirehouse firms, in addition to administrative support, offer client support from communications and marketing to creating products and services you can leverage with existing clients. Wirehouses can provide significant assistance with research and solutions that can be applied to your clients as well as built-in advisors with whom to consult on these issues.
Choosing to stay with a wirehouse clearly has its advantages, so why are so many financial advisors seeking out and investigating the other options and opportunities available to them?
Why Advisors Leave Wirehouses
Given all those benefits and significant support, financial advisors are still leaving wirehouses regularly to pursue their own dreams, their own RIAs, and more. While many have individual career goals and personal pursuits that breaking away can open up, there are significant advantages as well, including some that are simply reflective of how a wirehouse can box a financial advisor in. Advisors leave for a variety of reasons, but some of the more common causes include:
Building a legacy-At a wirehouse, advisors are building for the wirehouse, rather than themselves. Many advisors are hoping to create legacies for themselves and for their clients and want the fruits of their labor to be rewarded, to help build their own business, rather than fill the coffers of a large firm or wirehouse.


Business flexibility- From fee schedules to services, you choose what you offer and how clients pay for that time and expertise. There are no restrictions on who you can serve or how you can serve them and no set products to offer. This means not only does your business have flexibility to fit your needs, but it also means you've got the flexibility to best serve your clients. Further, you're never locked into a particular model, if something's not working for you or a client, you're free to change it.


Choosing clients- Sometimes, wirehouses will have restrictions on the types of clients you can work with. From income requirements to existing portfolios, you may be limited at a wirehouse. On your own, you may know more about the client, their earning potential, or other aspects of their financial situation that will make them an excellent client. In turn, this really can help establish, build, and nurture client relationships. They'll know that you see value in them, not just their portfolios or income.


Operational and administrative control- While some may see these elements as burdensome, others will appreciate the control and freedom it gives them. From setting one's own hours to deciding where an office will be, how communication will look and feel, how administrative roles will be handled, and more, having operational and administrative control means you can create the feel for your business and have it reflect your advising style.
Technology choices- Some advisors feel stymied by a failure of wirehouses to adopt emerging technologies that can be beneficial to customer relationships as well as client support and communication. Further, these limitations may also indicate an unwillingness to explore new and emerging investment opportunities and markets. With one's own RIA, or an RIA that better matches your interests, advisors can leverage the available technology and stay abreast of what's coming to keep their clients informed as well.


Investment flexibility- Some see advantages to having set products to deliver to clients. On the other hand, other investment advisors crave the freedom to build and tailor strategies and solutions for their clients, based on their risk tolerance and interest in diversification, emerging categories or businesses, socially responsible investing, and more.
Some advisors leave for one reason, others for more, but there's no shortage of opportunities and avenues to explore once they find themselves free of some of the restrictions and prepared investment solutions for clients.
What to Ask Before Leaving A Wirehouse Firm
It's easy to spend time daydreaming about how you might do everything differently, and it's probably just as easy to get caught up in the overwhelming openness of all of it. Whether you're looking at the cloud or the silver lining, you'll need to do some thinking about what you want, what's right for you, and what's right for your clients. That's a pretty good place to start when it comes to what you need to ask yourself if you're thinking of leaving your wirehouse.
What do I want long term?
What advantages would starting an RIA offer me? My clients?
What am I currently unsatisfied with in my current situation?
How would leaving my wirehouse resolve those issues?
What could, and would, I do differently if I had freedom?
What would I need in a partner?

What skills do I need

to build or strengthen to ensure my success?
What challenges might I face and am I prepared to invest the time, energy, and perhaps money to overcome them?
What opportunities would be available to me if I left the wirehouse?
What advantages would I miss most?
What kind of transition plan will I need in place?
We could likely keep going, but that's why, if you're thinking about leaving your wirehouse, we'd love to talk to you!
How FA Match Can Help
We were financial advisors first. That means we understand your position and we understand the value of listening. You want flexibility to meet your clients' needs and we want the flexibility to deliver the same, so we're prepared to help. We're also experienced recruiters, and that means we're prepared with networks and connections to leverage in your favor.

From the start of your journey, as you answer the questions above, we're prepared to help you until we find the solution that best works for you, and your clients, whether that's finding another wirehouse, joining an existing RIA, or starting your own. We believe the best solution is one that's tailored to your needs and your goals. We help you strategize to get there and find the people who can help you do it.

If you're ready to talk about how we can help you find solutions to your current challenges and strategize your career to build in a direction that drives you, get in touch with our team today!