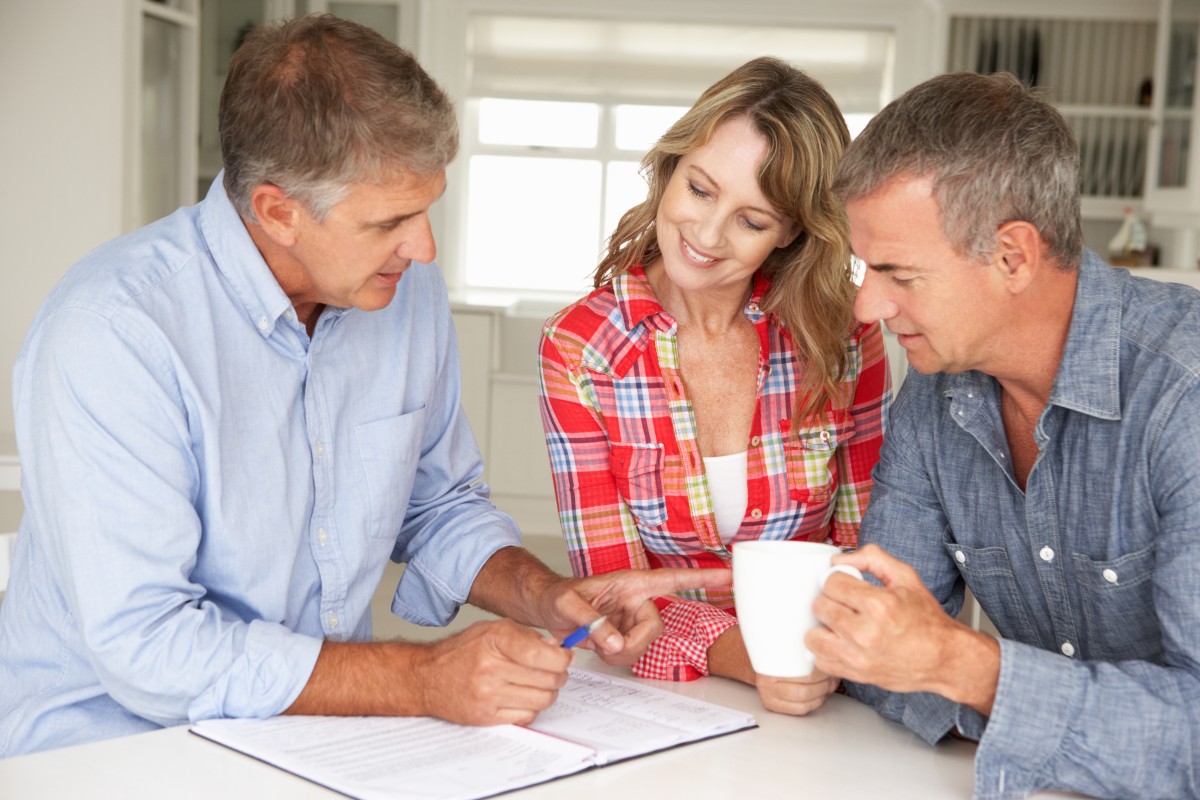 Freedom. Control. Legacy building. Strong client relationships. Improved tech. There are a lot of advantages to becoming a breakaway advisor. However, one disadvantage is you may lose daily access to co-workers or colleagues who've become valuable resources. Financial advising is, like most careers, collaborative in the sense that we can learn a lot from others. So what's a breakaway advisor to do?

Thankfully, there's no shortage of resources out there for breakaway advisors to work on the skills they need to build their career or their business. In fact, there may be too many resources. Whether you've just made your breaking away move, are starting to grow, or are mentoring a successor, your time is valuable. That means there's not time in your schedule to vet every resource out there.

If you're looking for the best blogs, recent books, or valuable podcasts, look no further. We've collected some of our favorites as well as some of the highest rated available to help you create your own resource library and continue focusing on your financial advising career.

Quick Links
What is a Breakaway Advisor?
Breakaway advisors are financial advisors who aim to leave, or are in the process of leaving, a larger firm or brokerage seeking a variety of career benefits. While an RIA is not their only option, joining an existing RIA enables them to operate as their own business. The RIA provides administrative and business support, freeing a breakaway advisor to focus on their clients.

Still, many find this level of support is not as heavy-handed as a firm or wirehouse might be as the financial advisor has the freedom to pursue their own clients, strategies, technology, and more.
5 Best Blogs for Financial Advisors
With so much out there, it really is hard to trim anything down to 5, but here are a few of our favorites as well as some that are frequently recommended.

1. The Reformed Broker

Why we like it: The Reformed Brokers covers a lot, not just finances and, frankly, is entertaining and keeping up-to-date on more than the markets can help you build relationships with clients. With trademark humor, Joshua M. Brown is like the best teachers who have a deep well to pull from in terms of subject matter and delivery.

2. Advisor Perspectives



If you're missing the variety of voices and opinions offered by colleagues, then check out Advisor Perspectives. Additionally, the show caters to RIAs which means you get focused industry information and market analysis.

3. Nerd's Eye View

Let's be honest, financial advising means managing a lot of information, not just data, but trends, forecasts, client information, and more. It can be a lot, especially if the technical side of the business is more difficult to wrap your head around. Author Michale Kitces provides insights and helps draw connections, tying together all the information to help you help your clients and build your financial advising knowledge base.

4. The Irrelevant Investor

If you're looking for risk assessment and portfolio development strategies then Michael Batnik's blog is one you don't want to miss. Research is his specialty which means he's up-to-date and on top of strategies, market trends, and more. Through his blogs, he shares those insights with readers and saves you the time of sifting through information and poring over other books and blogs.

5. Pragmatic Capitalism

One of the best things we can do for our thinking, our planning, and our strategies, is consider a wide variety of viewpoints. Pragmatic Capitalism and its writer, Cullen Roche, offers up perspectives you may not hear from more traditional advisors or blogs. It's a nice change of pace and his topics cover a variety of topics.
5 Best Books for Breakaway Advisors
If you scan an online bookseller or visit a brick and mortar store, you'll know there's no shortage of books out there, some dating back 20-30 years. While the advice in some of those books is still valuable, we'll be focusing here on more recent releases.

1. The Psychology of Money

One of the best things we can do, as financial advisors, is learn to understand our clients, their preconceived notions about wealth, and the impact of wealth (and lack of) on human psychology. This book offers some insights you can apply to your clients and/or conversations with them as you navigate entrenched ideas about money and wealth and how that impacts their financial decision and planning.
2. It's that Simple

One aspect that many advisors struggle with after breaking away from their firm is how to build their business outside the structure and foundation provided by a wirehouse with an existing reputation and client base. Miles takes a look at all the aspects of building your business from finding the right partners, choosing the right tech, and how to acquire and retain clients.

3. The Lean Startup
While not solely geared toward financial advisors, for those just launching out on their own, the advice Ries offers here is practical and actionable and may even go against some of your beliefs about startup strategies. While many may go into business with a clear vision of what strategy will work, it may be more advantageous to experiment in the early days and discover what works best.

4. The Most Important Thing: Uncommon Sense for the Thoughtful Investor

This one goes back a bit further, but was re-released in 2018, so we're going to sneak it in here. One of the things breakaway advisors lament is losing access to the advice of more senior advisors and planners. Here it is in book form. You get access to memos author Howard Marks has sent to clients after decades in investing. From those memos, you glean insights into risk assessment, investment strategy, and how to prepare your clients for the future.

5. The 10X Financial Advisor

Looking to build your business? Want a step-by-step approach? You'll get it in Scott Winters 2020 book. In fact, you'll get a blueprint on growth that Winters has pulled from watching successful advisors who've come before him and learning what works and what does. Equally valuable for those starting out or those who've been working for years to scale.
5 Best Podcasts for Financial Advisors
Audiobooks are great, but so are podcasts. Often, with a podcast, you can get everything you need on your commute, morning walk/run, or at the gym. Admittedly, each of these lists were hard to trim, but podcasts may be among the hardest as there are so many out there, covering so many topics.

1. Financial Advisor Success

Don't have time to read Kitces' blog Nerd's Eye View? You can still get his great insights and advice in podcast form. This blog covers everything from building and protecting your business to helping your clients and improving your services.

2. The Meb Faber Show

Faber's got experience and variety, plus, each week he brings on a new guest from the investment and business world to discuss trends, strategies, growth, forecasting, and more. There's plenty for everyone from the individual investor to advisor.

3. Breaking Money Silence

Talking about money isn't easy for many of your clients. We grow up in a society and culture that makes the topic taboo. Still, connecting with your clients about their finances is a key component of your job as an advisor, so understanding how to have tough conversations is a vital tool. Kingsbury's podcast, for that reason, should be on your list. Guests share myths and misunderstandings and together, they break down how we can demystify money.

4. Market Foolery



The podcast of The Motley Fool, the well-known market and investment advice company, you get a 20 minute update on the day's top stories regarding business, investing, and the stock market. It's a great way to get caught up in the morning as you head in to start your day.

5. Helping Advisors

We like this one because, much like Market Foolery, it's a quick (10-minute) yet high quality update on important issues facing global markets and the economy. Equally valuable for all levels and types of investors. With limited time available, busy financial advisors will find these "micro" podcasts super helpful.

These lists are, in no way, comprehensive; in fact, we've intentionally kept it brief. Your schedule is likely already packed, time is short, and managing your work life balance requires understanding how to best use your time

There's a plethora of resources out there for financial advisors. From books, webinars, blogs, journals, podcasts, and industry conferences and continuing education opportunities, one of the best investments you can make in your career is learning which resources are most useful for you. Know where your strengths and weaknesses are and, first, look to supplement them.

If you're ready to talk more about how we can help you find a partner or a firm that better matches your needs, values, and skills, get in touch with the FA Match team today. As you do with your clients to find the right strategies to help them meet their financial goals, we know how important it is to listen and get the right fit for your career. We're looking forward to talking.